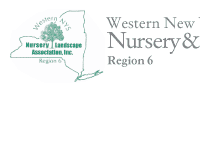 Welcome Guest. Please login in the form above.

If you are or will be attending college for a Horticulture related field apply for a Scholarship from the Western NY Nursery Landscape Association.
About the Scholarship
Scholarship Application
Notice
Horticultural Scholarship
Dear fellow members of the Western New York State Nursery and Landscape Association Inc., educators, students:
The Board of Directors of the
Western New York Nurseryman's Association Foundation Inc. ("WNYNAF, INC.") has allotted funds to be used for Scholarships for Fall 2004.
Attached are Scholarship Applications that detail qualifications and the procedure to be followed to apply. Please make this information available to interested and qualified full-time students enrolled in degree program and permanently residing within the boundaries of the Western New York State Nursery & Landscape Association, Inc. (Cattaraugus, Chautauqua, Erie, Niagara, Orleans, Wyoming Counties), so that they may complete and return the information to the Western New York Nurserymen's Association Foundation, Inc. before June 15, 2004.
An application may be obtained by calling:
Joyce Janson 741-8047

Contact: Joyce Janson,
P.O. Box 188,
East Amherst, New York 14051